Maybe I Should Get
Since moving into our new house, I've realized I need some lamps.  Especially a table lamp for my desk. 
Even though it appears I should have plenty of light, those windows face north and come 3pm, my workspace is not well lit.
Photo editing is next to impossible without proper lighting.
Maybe I should stick with the West Elm theme I have in my master and in my living room and get another lamp from there for my desk.
MY OTHER RECIPES
How about these capiz shell lamps
The two existing lamps I own from West Elm are both capiz shell lamps so either of the above would coordinate, but I'd prefer a white shade because I don't want my eyes viewing "tan" or "gray" light on my desk.
Maybe I should get these instead.  Either one or both.
They'd match my desk, don't take up much space, decently priced, have white shades, can accommodate a 100W (not just a 60W) bulb.  <—key.  I want these suckers bright.
This one from Anthro is fun but it's got the brown shade action.  Not good.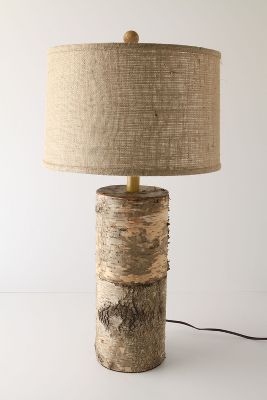 If I wasn't doing photo editing with the light emanating from it or had an unlimited bank account, it's cute.  Definitely has the eco-friendly vibe going.  For $300 bucks though, yikes, I'd have to love it.
After thinking about lamps, maybe I should get…
Pink Noodles instead
This place just opened and I drive by it every day.  I have no idea what they serve.  Pink noodles perhaps?
Not into pink noodles?
Try Raw Zucchini Pasta & Peanut Sauce
Maybe the vat of peanut sauce will help you overlook the vintage photography.  Yikes.
Not into raw "pasta"?  Don't knock it til you try it.
Scott used to raise eyebrows when I'd serve him things like this but he's gone from raised eyebrows to preferring raw pasta.  No gluten, filling but not heavy.
Plants have water + fiber which make you feel full and satisfied yet not stuffed or sleepy like regular gluten-containing noodles and pasta tends to.
Or try Raw Pasta Salad with Creamy Lemon & Herb Dressing
Even if you don't "have to be" gluten free, this is such a simple, fast, light and easy summer meal.
Want a spiralizer, buy one here.
Don't want to buy one?  Use a vegetable peeler and make ribbons.  I do think you get a somewhat better result and a more traditional "mouth feel" from spiralized noodles rather than peeled, but necessity is the mother of invention and do what you can.
Necessity was the mother of this invention, too.
I was in Aruba, needed to make a nobake dessert and had no power appliances and did it all by hand and the freezer.
Maybe I should get…
….
on those
again.
From my last post, it was fun to hear all the things, or people, you've run into lately.
Questions:
1. Do you have a favorite store for household goods or furniture?  Lamps?  Thoughts?
Lighting, lamps, curtains, shower curtains, window treatments of any kind are all so pricey!  I don't know why, but they just are.  Ripoff city.
I am going to hit up Marshall's, TJ Maxx, and Target, too, before I buy anything but need to get on it, stat. 
I hate dimly lit rooms and right now, I have a dimly lit room.  Ugh! 
And I need the sun and light!  Let there be light.  Soon, I hope.
2. Have you ever tried raw pasta?  If you haven't tried spiralized (or vegetable-peeler peeled pasta), any plans to? 
I also have a raw pasta + raw marinara recipe, too.
Raw zucchini is very mild, I find.  You can change the flavor of the dish dramatically just by creating different sauces.  From marinara to peanut sauce, you can go from Italian vibe to Thai vibe.  And if you don't want to get fancy with sauces, your fave salad dressing will do the trick or check my dips + sauces + dressing recipes for ideas.
P.S. Don't forget about the Organic Raw Honey Giveaway