The Great Fundraising Act
Do you read Susan's Blog?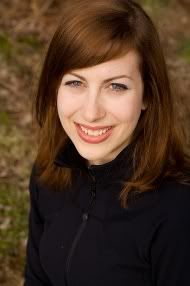 If you don't know Susan or read her blog, she's an amazing young woman, an awesome person, just a total sweetheart.
I met her at Food Buzz last fall
She loves her beer and has the most amazing collection of beer-themed recipes!
I have been reading her blog for the past few years following along with all the twists and turns of her life.
Recently, things have taken a very, very unfortunate twist for Susan and she was diagnosed with cancer at age 25 (Hodgkins Lymphoma).
There are many posts on her site about the what she has, how it's being treated, and what she's enduring.  My heart just goes out to her.
She obviously has tons of medical bills and that's where The Great Fundraising Act comes in, which got off the ground because of Janetha.  Another amazing woman!
What does this mean?
It means there are hundreds of items that have been donated and are being auctioned off in an effort to help raise money for Susan with 100% of the proceeds going to Susan.

On Monday, July 25th, there will be live auction and bake sale from 8:00 AM (EST) to 11:00 PM (EST) on Janetha's site
Here's a sneak peak of the items being auctioned

I am donating High Raw Vegan Chocolate Chip Cookie Dough Balls
I hope you place a bid on these babies.
Here they are on Janetha's Site
I donated these in Katie's auction and Tina's auction so hopefully they will bring in a few dollars for Susan, too
And if you don't bid on these, please bid on some of the other items that so many amazing bloggers and other companies are donating.

Help Susan out!  Please bid!!!!  On my cookie dough balls or anything else!

And if you don't want to bid, you can donate directly by clicking here
You can use PayPal, a bank account or any major credit card to donate to The Great Fundraising Act.  If you would like to do this, simply click here.
From my last post, great discussion going about hard work and luck, and whether you believe in luck, in fate, or in good old hard work.  I've loved all the comments and thoughts on the matter.
Also, thanks for the entries on the barre3 DVD giveaway.  Three winners will be chosen and announced on Monday.
Questions:
1. Have you ever bid on anything in an auction?  What was it?
I love ebay.  I actually have to refrain myself from bidding.  I have to set a mental ceiling or else I am tempted to bid again if I am outbid!  I hope no one sets any mental ceilings with the items up for bid for Susan.
I also have memories of going to real auctions with my mom and dad as a child and they'd bid on antiques.  I thought they were crazy.  Now, I don't think that's so crazy after all!
2. What fun thing(s) are you doing this weekend?
I plan to bake!
And also enjoy the gorgeous San Diego weather with a nice run outside
while admiring the pretty flowers.
I hope you're having a great weekend!