Here's some of the great grub that caught my eye this week in bloggieland.
Ari's Layered Cous Cous Eggplant and Zucchini Casserole
Adriana's Peanut Butter Popcorn
Helen's Rosemary Roasted Radishes
Marla's Avocado Scones – Vegan & GF
Kath's Grilled Asparagus Frittata
White on Rice's Rhubard Strawberry Crumb Bars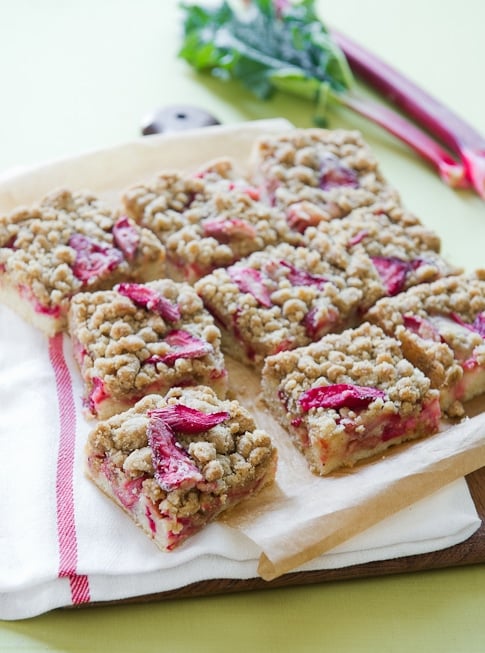 Maria's Strawberry Mango Salsa
I need to put mango in my "Cheater's" Guac next time!
Heidi of 101 Cookbooks' Cucumber Peanut Salad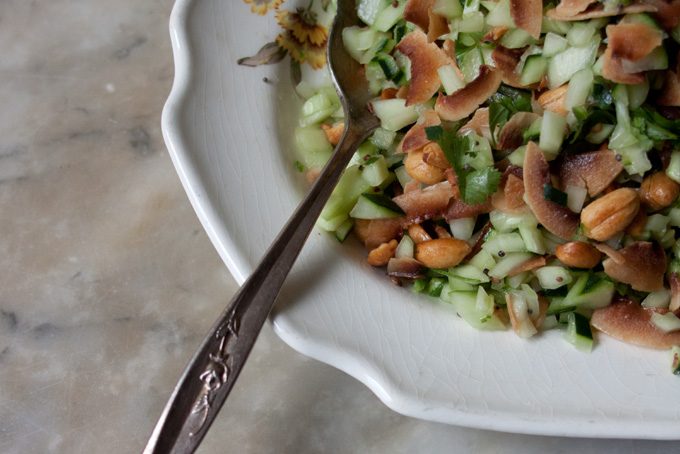 Great Reads:
Gabriela's post, You Do You, regarding comparisons in the blogosphere
Tina's post, Email Chain, explaining how she got her book deal
Janetha's post, Weigh In Wednesday, discussing food guilt and food choices
From my earlier post about Inspiration and Greener Grass, thanks for the very genuine comments and sharing who inspires you, and why.
Also, it was interesting to read if you're a person who tends to think the grass is greener, or not.
Lots of wonderful feedback on that post and thank you for being so honest in the comments.
Questions:
1. Have you made anything this week or seen anything that really caught your eye!
I think my White Chocolate Chip Blondies with Chocolate Peanut Butter Frosting were the best thing I made all week.
But as usual, there are so many great recipes out there! I could spend days in my kitchen cooking!
2. Weekend Plans? Any plans for Mother's Day?
I don't know if Scott realizes it's Mother's Day weekend. We shall see.
So far, no plans other than the usual: working, working out, cooking, cleaning, blogging, and being with Skylar.
Mother's Day plans thus far are nonexistent, but that's ok. I'd rather keep things loose, low key, and open-ended. For me, one way to "ruin" a holiday is to over-plan and over-schedule it, and not factor in downtime and chilltime.
I have so much to do anyway this weekend because we are leaving for our trip soon!
P.S. Last Reminder to enter the Granola Giveaway. Winner announced in the morning.