It's time for an installment of Thursday Things and a few items that have caught my eye this week:
1. Halloween candy season has definitely caught my eye. All the limited editions, special flavor offerings, and once-a-year candy combos the candy manufacturers come out with. I never met a drop of HFCS or highly processed chocolate that I didn't love.
These KitKats I spotted at Target with white chocolate? Yes please.
I'm a big fan of white chocolate
2. This big, sharp, lightweight knife. The bigger the better, baby.
I'd gladly take this one. It's on sale for $400. I better hurry.
3. These measuring cups from Anthro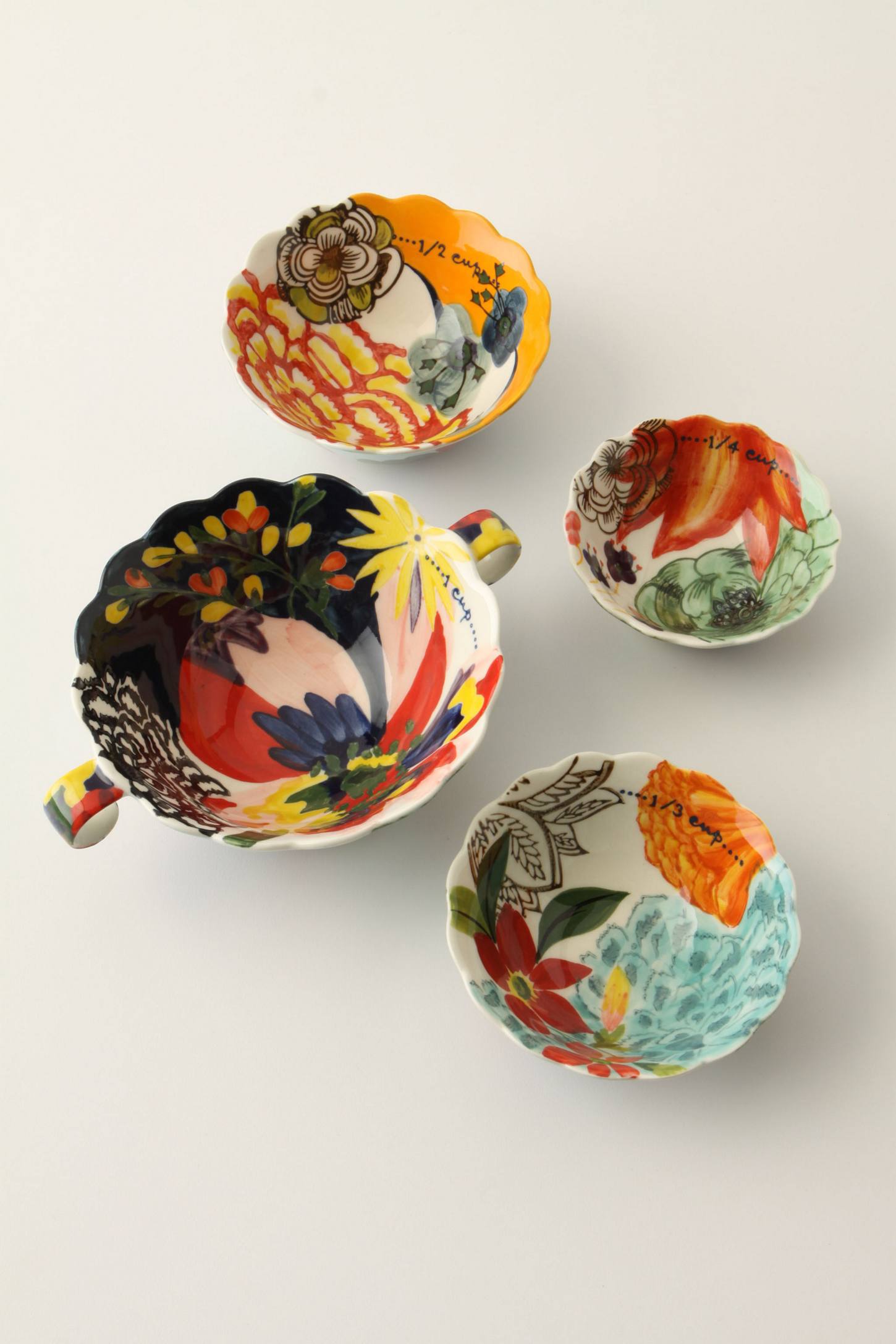 I pinned them on my Dishes Board
4. Or this milk bottle measuring cup set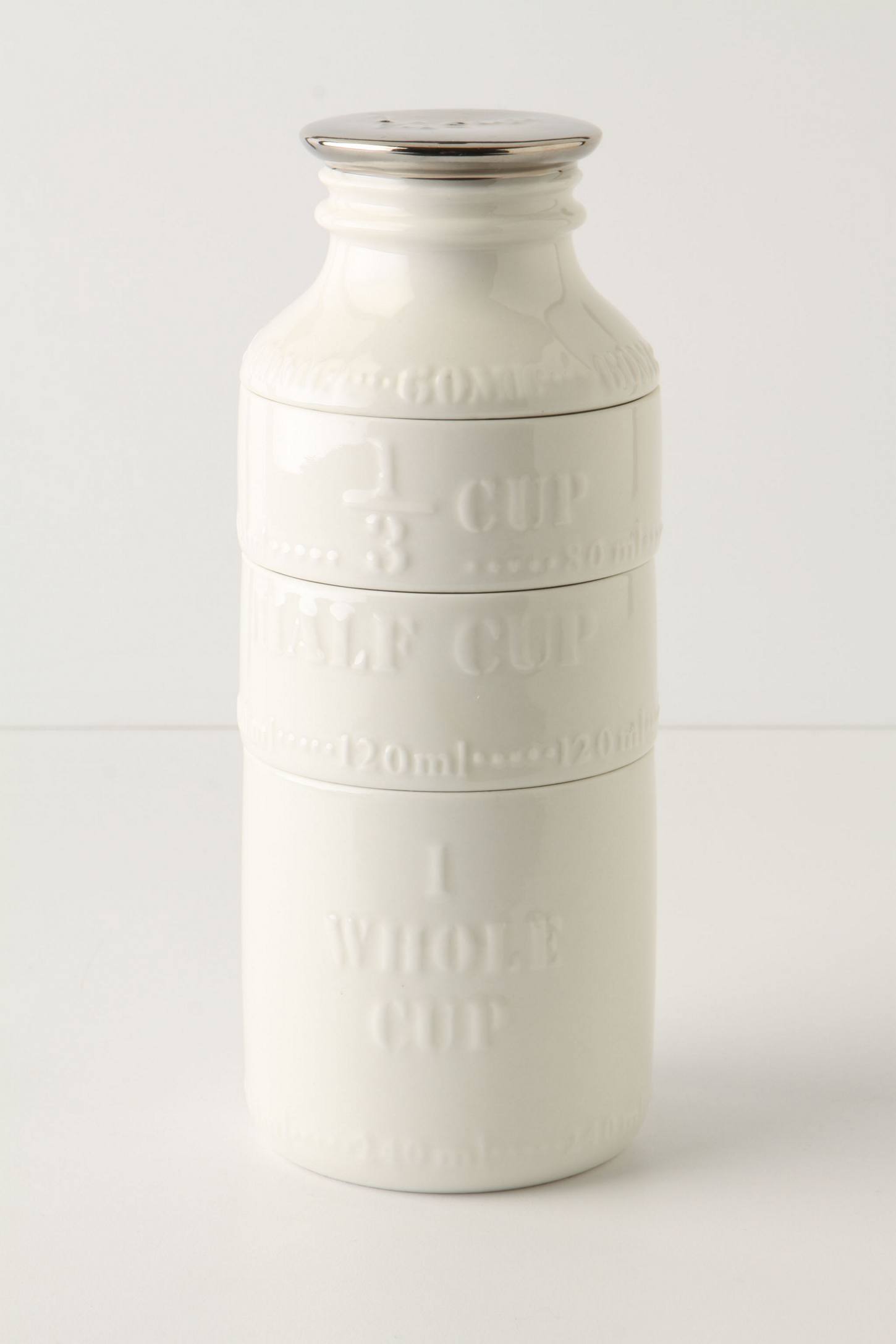 It somehow reminds me of the Russian nesting dolls I used to play with as a child. Stacking, nesting, and cute little pieces that fit together.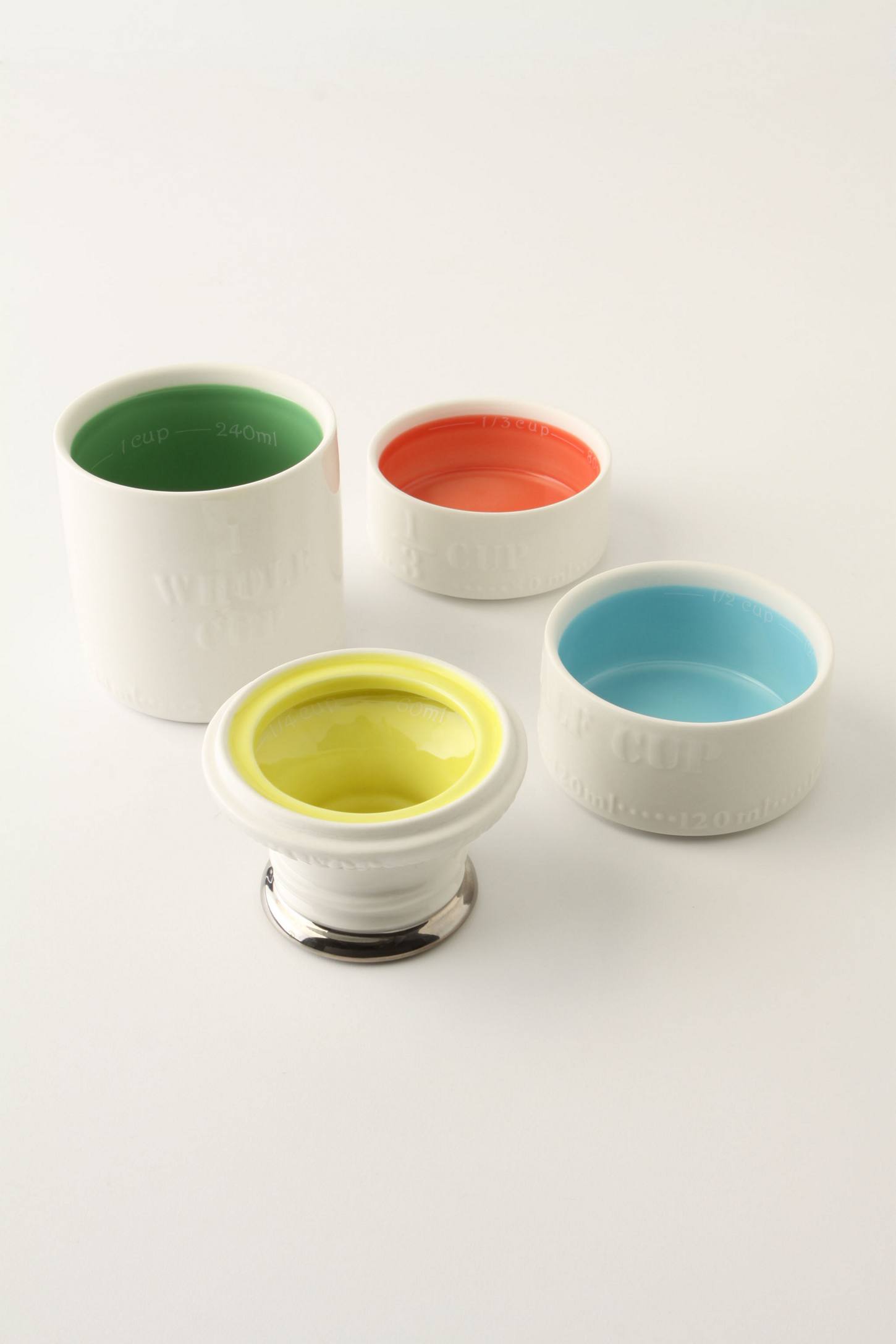 5. It was a full moon yesterday. So technically a Wednesday thing, but who's counting.
Did you notice any full moon effects?
Moody, edgy, intense, passionate, meltdowns, insomnia, things breaking or going haywire, mechanical or electrical problems?
Blame it on the moon.
6. Salsa Verde. Not as much garlic and onions in it compared to red salsa which I prefer. The sodium content is still a big high for my liking, but I've been dealing with it.
And making some fun things with it in my hopes of creating more new recipes.
It's like a Silpat but even more indestructible and comes with a lifetime warranty.
The Flexipat sounds like the Vita-Mix of baking sheet liners. I can't wait to break it in.
Maybe with a batch of Oatmeal Raisin Cookies
Kelly is also offering two specials for one week only in her store. Perfect time to think about holiday gifts.
Buy three, get one free on medium Silpats
and
A general discount of 20% off on any purchase in her store. (If you plan to take advantage of this great offer, before you submit your order, email Kelly your order at kellyreck@gmail.com so she can apply the discount manually to your order)
And if you want to start your own business by selling Silpats and related products, you can start for a $149 (limited time offer)
8. The winner of the Not Nuts! Giveaway is
"Um, if I just open my mouth, will you pour that entire bag down my throat? Please and thank you."
Congrats, Bev! Two bags of seeds coming your way.
9. We're having a heat wave in San Diego! 95F and sunny the past two days. Not complaining, at all, but I am back to craving these rather than these.
What are your Thursday things?
Any items, discoveries, products, books, blogs, recipes, or anything at all new and noteworthy that you're just dying to mention?
Do tell! Sharing is caring.