Blogger Meetup, Whole Foods, Bar Verdicts, Yellow & Green All Over
This post may contain affiliate links.
Hi Bloggies! How's your Tuesday been? I carried on with my Tuesday Blogger Meetup Trend Today!
Remember last Tuesday's Meetup with Maureen?
Well, I had another Tuesday Blogger Meetup today! But today's meetup was with the amazing Alyson of Nourished Fitness!
Alyson radiates energy, vibrancy, and is so positive and energetic!!! Our conversation flowed a million miles an hour and I love meeting new friends who can keep up with my sometimes manic flow of conversation and random topic shifts!
Skylar and I met Alyson at WF's and we the big girls drank some coffee. One cup for each for Alyson and I, gosh, so proud of myself! And the little girl munched on the grapes and apples I brought.
Alyson and I chatted about Figure Competitions and Fitness and she's just a wealth of info. Something you may not know about me, is that if I came back in another lifetime and wasn't a flexy yogi, I would love to be a Figure Girl. Heck, even now I would love to be a figure girl but not sure my body type is what would win any competitions.
I love, love, love the dedication and level of consciousness and mindfulness about diet and exercise that it takes to shape one's body into what has done with hers. She inspires me! And so do all strong, buff, smokin' hot women like April and Jessica who are compete, too.
After the coffee cluth was over, I decided to Browse Around…
Bulk Grains & Bins
I was bummed when I saw the Bulk Nooch Was Sold Out. Wow, which one of you cleaned out the Scottsdale WF's Nooch?

You know from my 10 Recipes with Nooch Post…
….that my kale chips and dips And Nooch is a huge fave 'round here!
Just wanted to mention that I am really glad you enjoyed my Coconut Water Natural Sports Drink Recipe Post from yesterday.
And the Coconut Kefir Recipe link, too!
Sounds like the New Moon left you guys feeling a little blah yesterday. Well, that's normal based on the info I mentioned about feeling a little lackluster during this phase of the Lunar Cycle.
And then your thoughts about Running Skirts and if they are Cute or Goofy, Fashion Do or Fashion Don't, were fun to read.
Source


The consensus seemed to be that they are cute on the right person but that many of you prefer non-skirt attire. However, the people are into the skirts, really seem to be in love with them. But read the Comments for yourself if you're curious what other people said. If I decide to get one, I will definitely let you know!
Today, since Alyson and I met at the same Whole Foods that I was at for last week's Blogger Meetup it reminded me that I had purchased a few Jokerz Bar from WF's in This Post?
Many of you seemed curious to hear my feedback.
Verdict's In: It tastes just like a Snickers Bar gone ever-so-slightly healthier, as in, the ingredients seem purer, cleaner, less junky (how's that for a sophisticated word). Which makes the taste awesome. And at $2.79 each, I can handle that as a "treat".
That said, this is not a protein bar, i.e. only 5 grams, and it clocks in at nearly 300 calories, so just because it's vegan, doesn't make it calorie-free. haha!
And remember the Cookie Dough Luna Prtoein Bars that I scored for a $1 Buck Each at WF's last week?
You all asked for my Input on These too…
Well, I realized after I ate half that it's not Vegan. Note the Whey Protein. And there's plenty of Soy, too, which I really try to watch as I am soy-intolerant and things go haywire for me when I eat more than a bite or two. See my Raw Foods & Yoga FAQ's Post for my Food Allergens & Intolerances Discussion if you're curious.

Anyway, 15 grams of protein and you can gander at the other stats.
Janetha and Katie Diva told me they weren't super impressed, but Katie Faith said she like them. And Katie Veggie has sampled them too. And Katie Cake and Chocolate Katie and Crafty Katie and Katie Happy Vegan I don't think you all have ever mentioned trying them.
To All the Katie's: I have to have Code Names For All of You to Keep You All Straight!!! Hope you don't mind, haha!!!!
My Verdict: The Lunas Cookie Dough Protein bars are pretty darn good and they are dense and I like really dense, chewy work-your-jaw-out bars.
But my Cookie Dough is better, in my not so humble opinion!
My high Raw Vegan Cookie Dough has recognizable ingredients and really tastes like cookie dough, whereas the Lunas don't. They can pass for cookie dough if you can get past the fakish taste that I think all protein bars have to a certain extent, but for those of us who really want cookie dough, you need to Make My high Raw Vegan Cookie Dough Balls!
Time for Yellow & Green Food!
I decided to take Heather-ize my Green Food with Yellow Mustard: Romaine, asparagus, cukes, sugar snap peas, Brussles, Tomatoes with Yellow Mustard.
I was feeling really old school and wanted to keep it basic, so I used French's Yellow Mustard. (Adam, I looked for your Fave Mustard at WF's and they don't have the low-sodium, just the regular. I also need to order rice paper wrappers so will order mustard online, too.)

I loved my almost raw Brussels sprouts dotted with yellow mustard. I steamed them for 45 seconds in 1 inch of water in the microwave.
And there was also some Homemade Vegan Slaw Dressing that I added too. Sweet-n-tangy meets Mustard.
I made some No-Bake Vegan Rum Cake Balls for Dessert
As I mentioned in the Original Recipe for the No-Bake Vegan Rum Cake Balls, the scant amount of rum in this entire recipe flavors the dessert rather than getting you buzzed.
And if you don't drink alcohol, you could use alcohol-free vanilla extract or another alcohol-free extract that you like. Note: Most extracts, i.e. vanilla, hazelnut, etc are alcohol-based so it's not like the rum in these is really all that much different than a heavy-handed does of vanilla extract. My two balls cents only, of course.
Skylar & Scott tried out A Few Chocolate Newman-O's from Newman's Own Organics that I reviewed in This Post
Yoga Today is Sirsasana (headstand)
When going up into headstand, DO NOT DONKEY KICK UP! You need to go up slowly and with control; start in downward dog, make a crown for your head with your hands, and start to walk your toes forward, forward, til you go up, up, and away. No kicking up into headstand as it's a sure-fire way to fall and get injured, severely.
Tip of the Day: My Raw Vegan Cook Book Give Away!!!!



Questions
1. Do You Like Condiments & Sauces? And If So, Most Unusual Use or Flavor Combination?
The answer for me is a resounding Yes I love condiments and I love to flood my food use them liberally! But, I also am very sodium sensitive, and I don't like onions or garlic. Thus, I make most of my own dressings, dips, spreads, and condiments.
Most unusual if you're not counting mustard on my greenery…how about sugar snap peapods dipped in peanut butter or almond butter..that's a good one! Or when I was a kid growing up and ate eggs, I would flood them with syrup. And I was also that kid who liked a little french fry with her ketchup. Those squeeze-packs of ketchup are good for like 2 or 3 fries for me, kid you not!
What are your quirky condiment combos?
2. What's the first thing that comes to mind when you see pictures like this? (source)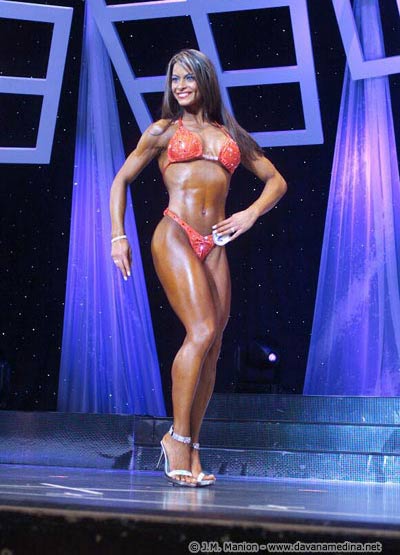 Do you find this a turnoff on a woman or can you see the hard work and dedication in this physique and respect it?
In general, I respect athletes.
So whether you're s
winging through the air on a trapeze in the circus, balancing on your head in yoga, or sculpting your body in this way
,
it's all work and dedication and I admire and respect that.
However,
using chemicals or substances to enhance your performance or alter your body composition in un-natural ways is just not cool
and some of the ladies, and men, who get
super huge…that's a turnoff for me on many levels.
However, I am not here to judge (see this post toward the bottom for my take on judging others' choices) and more importantly, beauty is in the eye of the beholder and if these athletes are happy with themselves, then really, that's all that matters!
What do you think about bodybuilding?
Stay Tuned For a Raw Review & Shopping Finds…
We are a participant in the Amazon Services LLC Associates Program, an affiliate advertising program designed to provide a means for sites to earn advertising fees by advertising and linking to amazon.com.