I heard…
1. That Kim Kardashian filed for divorce just 72 days after she and Kris Humphries got married.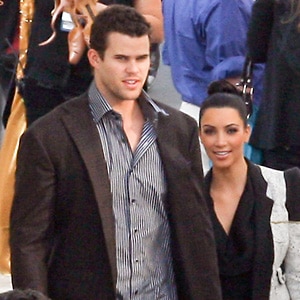 I guess I spoke too soon. The optimist in me thought it would last. At least longer than 72 days.
Hypothetically, if the wedding had a $10 million dollar price tag, divided by days married, that's $138,888 per day that it "cost" to be married. Wow.
2. I heard that Peanut Butter Puffins + Popcorn + Chocolate Chips make an awesome crunch 'n munchy midnight snack…
3. I also heard that these cookies make an awesome midnight snack. Just a rumor of course.
4. It's a gorgeous day in San Diego. 75F and sunny and I heard that I need to go for a run and enjoy the fresh air and sunshine. Like right now.
5. Because I heard that a Princess has a party that I need to pick her up from and then we have trick or treating!
6. I also heard that you guys like the Gourmet Pretzels Giveaway
7. And yes, you've heard me sounding like a broken record and asking for you to vote for me here in the Delta/Biscoff Bakeoff. Thanks for your support.
Questions:
What have you heard lately?
Are you surprised about the Kim and Kris divorce announcement?
Halloween Plans?