Here are my Thursday Things for the week:
1. Manuka Honey. This is the Cadillac of honey. If you like honey, Manuka honey is going to rock your world. It's the most wonderful tasting honey I've ever tried. This type of honey is typically produced in Australia or New Zealand and there are different brands of Manuka honey. To be labeled Manuka honey, honey should have a manuka pollen count of at least seventy percent.
I tried Manuka honey for the first time about six years ago and fell in love.
I am a believer in the healing properties and benefits of honey, too. Honey is antiviral, antibacterial, anti-inflammatory, but most honey you buy in stores isn't living and has been pasteurized and has had the good properties stripped away.
Honey has UMF Ratings. "The UMF® found only in selective Manuka honey describes the anti-bacterial property (from non peroxide activity), sought after for its qualities that support the body's natural health and wellbeing. Independent laboratory testing determines the UMF® value after the honey is packaged. The higher the UMF level, the higher the level of anti-bacterial benefits. Besides the health promoting properties this product has wide appeal as a pleasurable eating experience…"
UMF:
0 – 4: Not detectable
5 – 9: Maintenance Level
10 – 14: Suitable for therapeutic usage
15 and higher: Superior levels with very high activity levels for therapeutic usage
2. UMF Active 10+ honey is a little bit of a splurge but you're worth it. Consider it your sweet treat to yourself for Valentine's Day.
Use code AVE630 to save $5 on your iHerb order and all orders over $40 ship free. Never pay retail for anything from vitamins to protein powder, nutritional yeast, stevia, lotions, probioics, bulk spices, and more.
3. The Eater Spring 2012 Cookbook and Foodbook Preview
Do I "need" another cookbook? No. Do I want 27 more after looking at this list? Yes. I love cookbooks.
4. Deb's post on Why Did My Cookies Spread?
There's all kinds of possible reasons. Dough temp, butter or margarine, temperature of the cookies sheets, surface of the cookie sheets…
5. That post ties in with my thin-nish Mango and White Chocolate Cookies. Tasted great and were super soft and chewy (even more so than thicker cookies which was a bonus), they just a little spready. But they got eaten. No problems there.
6. And that ties in with flour and does the brand of flour matter?
Thanks for your thoughts and comments on if you think King Arthur is worth it.
7. These Tom's Lina Woven Ballet Flats. They are not backordered in my size. For once, it's good to be a bigfoot.
8. Can you wear the Valentine's Women Classic year round? I think I'd like to try.
9. Can you eat chocolate and peanut butter year round? I don't have to try. I do.
Ritz Cracker Stuffed Peanut Butter Cups (NoBake and Vegan. Ritz are 'accidentally vegan') combine my two year round faves.
10. Personalized spoons on Etsy. So cute.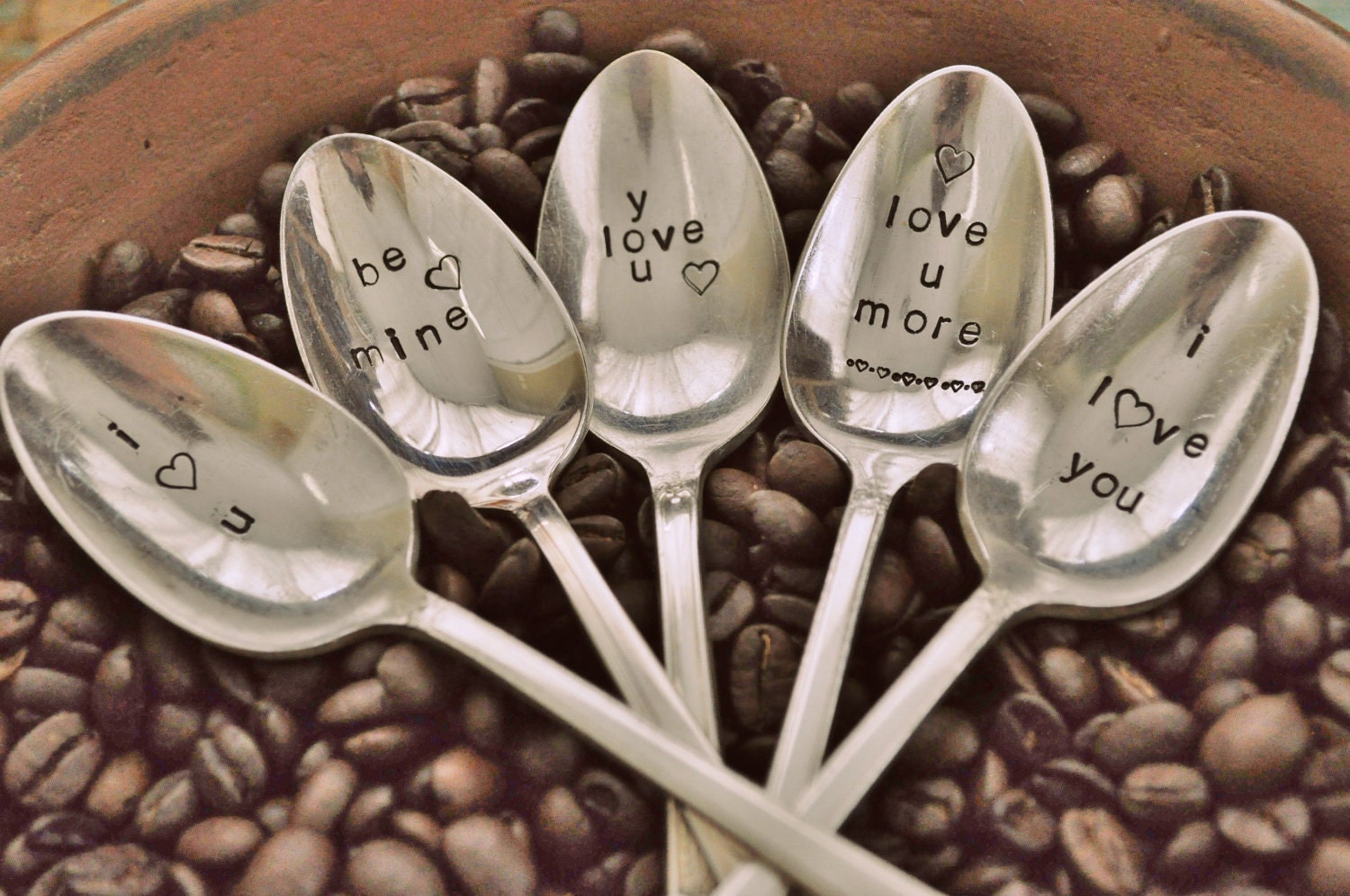 Happy Valentine's Day!
What are your Thursday Things?
What's caught your interest lately? Food, recipes, websites, products, books? What are your things?
Do you like honey? Shoes?