Thursday Things & LinkUp
This post may contain affiliate links.
Here are this week's Thursday Things
1. LorAnn Oils– "Concentrated Flavors (candy oils) for Candy, Chocolate and Baking. The term "candy oil" refers to a type of flavor that is concentrated and undiluted. These flavors are 3 to 4 times stronger than grocery store extracts."
No Artificial Sweeteners, Sugar Free (except Canadian Maple & Maple), Gluten Free, Contain No Vegetable Oils, Certified Kosher
Use in Hard candy, chocolate, truffles, candy centers, fondant, frosting, ganache, fudge, cakes, cupcakes, cookies, brownies, sweet breads….
The flavor choices are amazing from peanut butter, marshmallow, pear, to mint chocolate chip and pumpkin.
2. I ordered these woven Tom's
And these crocheted numbers, but they were both about a half size too big and they don't come in the size I need.
I paid about $12.50 to have them shipped to me, and then paid another $12.50 to mail them back, and so for $25 bucks, I tried on shoes. That I don't own.
That's why I don't order shoes online. I try it every few years, get burned when they arrive and don't fit. It's nothing against Tom's, it could be any company. It's just too hard to buy shoes over the internet, despite being tempted.
3. A see-through glass and stainless steel toaster by Magimix. The only toaster with a viewing window that lets you watch the toasting process in action.
4. Easter Story Time Decal Glasses. A mama and papa bunny nestling with their baby bunny to read a book. The bunny family story hour, I love it.
5. Marshmallow Madness Cookbook Giveaway for 3 Winners
6. Axe Dark Temptation Deodorant
Technically made for a man, but I like the way it smells, I like the way it works, and I love that it's about an inch wider than women's deodorant and that I don't have to make as many up and down motions and side-to-side motions with it. It's like using paint roller rather than a paint brush, and I'm all about efficiency.
Plus, not smelling like tulips, daisies, and "summer breeze fantasies" all the time is sometimes refreshing.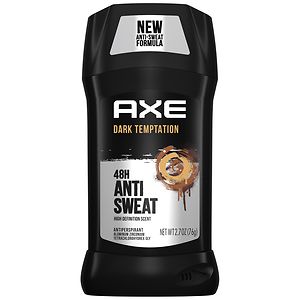 7. As long as we're talking dark, how about Dark Chocolate Chocolate-Chip Cookies Stuffed with Chocolate Covered Strawberries
8. I went to retrieve this post from my drafts and discovered that none of it had saved, so I've just re-done it (fun!), but can't remember all the things I included in the original post.
9. These spatulas. Flat on one side, curved on another, with a flat tip. Best of all worlds in one.
10. Use a spatula and go make Caramel and Chocolate Gooey Bars. You'll need a spatula, lots of soap and water for your sticky hands. And possibly a treadmill.
What are your Thursday Things?
Do you like finding out about new baking products as much as I do?
Do you have success with ordering things online?
Clothes and shoes are tricky, unless I'm simply replacing a pair of these. I know my size and re-purchase them as needed.
Clothes are hard because not only is the sizing tricky, but I am a fabric junkie. If the material isn't just right in terms of softness or stretchiness, I won't end up wearing it and so it's generally better I touch and feel the items in person, and try things on is always preferred to guessing.
Feel free to Link Up anything fun, exciting, tasty, or noteworthy you've made, seen, or want to showcase by clicking on the blue button.
We are a participant in the Amazon Services LLC Associates Program, an affiliate advertising program designed to provide a means for sites to earn advertising fees by advertising and linking to amazon.com.