I Drooled & Creating Masterpieces
This post may contain affiliate links.
I've spied some great food around the sphere the past week. And then I drooled.
Here are a few of the gems I've been salivating over:
1. Marla's Very Blueberry Layer Cake
3. Katie's Creamy Cauliflower Cheeze
4. Emily's Copycat Girl Scout Thin Mints
5. Jenna's Oatmeal Cream Pies with Cinnamon Buttercream
6. Angela's Vegan Chocolate Cupcakes with Vanilla Almond Buttercream Frosting & Raspberry Glaze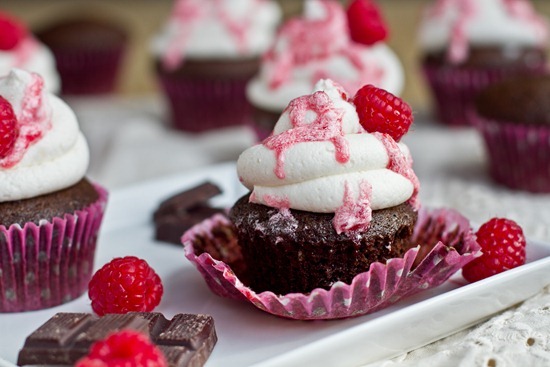 7. Bitt's Creamy Basil Raw Lasgana
8. Jessica's Peanut Butter Stuffed Hot Fudge Cupcakes
I could go on and on and on with what I've spied lately that makes me drool me really excited.
It makes my food seem far less exciting.
Do I need to justify this? No, but I will:
I work full time, I have a family, I have a blog. I am not always Mrs. Masterpiece. And you know what, millions of other working mom's aren't either. Or millions of college students who only have a microwave, a small space, and no expensive appliances in which to create their meals or recipes. And that's ok! We all do the best we can!
So in honor of that sentiment, today's "masterpieces" are a couple Microwave Recipes…
1. Microwave Blueberry Banana Oat Cake
2. Microwave Chocolate Peanut Butter & Oat Snack Bars
3. And a No Bake recipe: No-Bake Oatmeal Raisin Carrot Cake Bites
Notice a theme here: Simple, fast, not a lot of dishes, microwaveable, no-bake. This is my speed lately.
I didn't always used to be this way.
Raw Vegan GF Girl Scout Samoas-Inspired Cookies were quite an undertaking. As in a multi-day cooking affair.
But now, I try to create masterpiece-looking and masterpiece-tasting recipes that are fast and easy.
Like Fresh Vegan Spring Rolls with 2 Minute Peanut Sauce
From my last post about having a productive day, it was fun to read what you've done that made you feel productive. And just how often you change the sheets on your bed.
Questions:
1. What have you spied lately that's made you drool? Do you think you'll actually make it or just admire it and drool over it from afar?
I admire all kinds of recipes and cooking. I can admire beautiful food, and a wonderful recipe for just that even if I have no intention of ever making it. I don't intent to take up painting but I still admire great art and am moved by it. Same with great food.
2. Would you describe your cooking style as KISS (Keep it Simple, Sweetie) or more along the lines of Mrs. Culinary Masterpiece?
I can create masterpieces, and if I had time, I would love to just fritter around in the kitchen just for the sake of cooking, creating, and relaxing.
But life has changed. And life is always changing, and for now, I love to drool over all recipes. But what I will end up creating in my own kitchen is going to come down to the time investment.
But I don't know any women with small children and full time jobs out of the home who have ample "kitchen fritter time". If you do, have them email me because I need to know their secrets!
If I can make sure a hot bowl of oatmeal is waiting for her when she wakes up, that's just as important as anything else in life to me. Oatmeal as a masterpiece. Isn't that what the blogosphere was built on, anyway?
We are a participant in the Amazon Services LLC Associates Program, an affiliate advertising program designed to provide a means for sites to earn advertising fees by advertising and linking to amazon.com.