I really shouldn't…
Buy these dishes from Anthropologie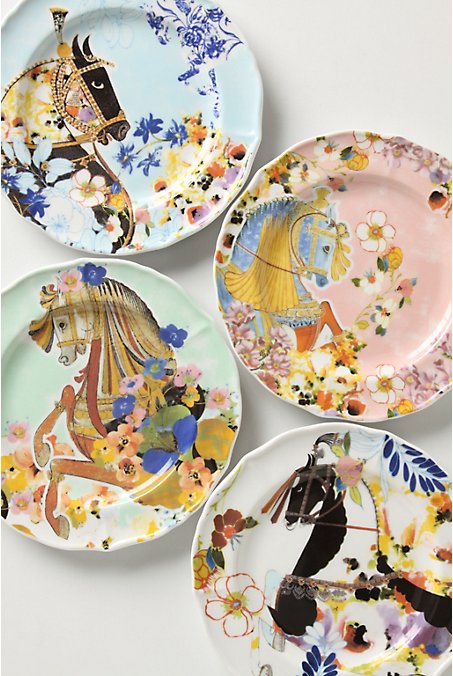 But how cute are they?
Spend time on the B & H Photo website or any photography or camera gear website
I could drop thousands on photography stuff from lenses to camera bodies in no time flat. The Tsunami in Japan has effected the worldwide supply of many lenses and camera bodies with very indefinite ETA's for them being re-stocked. That just feeds my buying desires.
I really shouldn't eat too many of these Caramelized Cinnamon Sugar Roasted Chickpea "Peanuts"
They are so good. But beans + my stomach = a very low threshold of compatibility. But they taste so good going down!
Go into Victoria's Secret right now.
Their semi annual sale just started and buying lingerie and comfy clothes that I didn't even know I needed, sounds fun. You know that feeling of just because it's "on sale", all of a sudden I feel this urge that I "need it". You all know that feeling. The outlet mall shopping phenomenon: You never wanted it til you saw it and it was marked down. From bras to roasting pans, anything marked down just makes me happy.

I really shouldn't make cream cheese frosting just to eat.
But I might.
Adding a brownie along with a bowl of frosting is entirely optional.
From my last post with the Caramelized Ginger & Olive Oil Roasted Beets, I am glad you liked the recipe and that maybe you're feeling inspired to try beets now. Yes, you really should.
And I enjoyed hearing how the beet lovers enjoy eating beets.
Questions:
Fill in the Blanks:
I really shouldn't___________________.
But

I will probably_________________ anyway.
Me = I really shouldn't survive on fours hours of sleep many nights in a row, but I probably will did anyway.
P.S. The Taste of Adams Avenue Giveaway is still open
Have a great weekend!