Thursday Things
This post may contain affiliate links.
Time for a few Thursday Things
1. This may seem self-evident, but do you know how to properly measure dry ingredients for consistent and optimal baking results?
The Food Network has a two minute video that I found informative.
Packing versus just lightly layering in ingredients, some ingredients leveled with a knife, some it doesn't matter. If you're not measuring the proper way, you can end up with a recipe flop and no one wants that.
2. But I want this: a Twinkie pan. Ever since I saw it, I need it.
Homemade Twinkies?
Come to mama.
3. Because when I saw Kristan's Pumpkin Twinkies on Pinterest, I about died and went to spongecake heaven.
And moments after I read her post, I saw Kris' homemade Twinkies (gluten, dairy and soy free, vegan)
The Universe is clearly telling me I need a Twinkie Pan.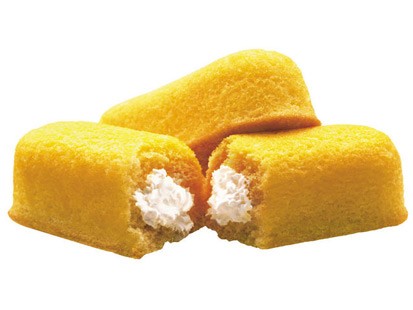 Did I mention, I love Twinkies.
4. Peanut Butter Cheerios are new and they sound awesome.
I have looked at my grocery store (Ralph's) and at Target, but so far, they're not available here yet in San Diego in those two stores.
I grew up eating cold cereal for dinner many nights, survived college, and many evenings in my early twenties consisted of Cheerios for dinner, Twinkies for dessert, washed down with some Ketel One.
Those were the days, and I mean that in a good way.
5. There is also new Dulce de Leche Cheerios and those are on the shelves here, but no Peanut Butter Cheerios as of yet. I've heard people say they've seen the new Cheerios in their grocery stores or at Wal-Marts, so I know they exist in some states already.
6. I read this article called Don't Eat Like a Caveman in reference to the Paleo Diet. I am not Paleo but it's an interesting turkey leg to munch on interesting food for thought.
7. This copper-colored over the door vanity could be a space saver in tight bathrooms.
Or in any bathroom where storage is at a premium, which would be 99% of bathrooms I presume.
8. Free People's 1970s Vintage Collection of One-of-a-Kind pieces. Once they're sold, they're gone, which is pretty amazing that a big company like Free People is selling one-of-a-kind's, Etsy style. I heart Etsy.
9. SOPA – What's This SOPA All About Anyway?
Blocking access to certain websites.
Censorship.
Kind of a big deal. You may want to read up on this and Take Action.
Wikipedia went black for a day to give a glimpse of what life may be like without access to the information we may likely take for granted.
Here's the Wikipedia SOPA Learn More Link
Heavy stuff.
1o. Heavy stuff also comes in the form of Samoas Bars (Vegan & GF options). Dense and rich, just the way I like desserts.
Questions:
Had you heard of SOPA until recently?
Fan of Twinkies?
Fan of Etsy or one-of-a-kind clothing or items for the home?
What are your things this Thursday?
We are a participant in the Amazon Services LLC Associates Program, an affiliate advertising program designed to provide a means for sites to earn advertising fees by advertising and linking to amazon.com.