Time for a few Thursday Things. A few eye-catching and noteworthy items this week include:
1. Casetagram. Make an iphone case from your Instagram photos. Holy coolness and I think I have to start designing mine. As soon as I get our holiday card designed.
2. Lens Skins I didn't even know these existed. It's both fashionable and functional because it adds a layer of scratch protection to your lens.
3. When I was out in my neighborhood in the evening before garbage pickup day, I noticed a man with a headlamp on. He was apparently taking his trash-can rummaging very seriously and needed to illuminate the situation. I see lots of people dumpster diving but he was the first with a headlamp that I've seen.
4. Joy's 10 Real-Talk Blog Tips. The best and most honest set of blogging tips I've read in ages. Or ever.
I have a Blogging 101 series but Joy is my hero.
5. Cultures for Health. If you want to ferment anything, this place rocks.
Cheese, yogurt, homemade kefir
Homemade Komboucha (also here, here, here)
I love playing with bacteria. And drinking homemade komboucha
6. Also see the Happy Herbalist for komboucha making info. If you think Alton Brown can geek out, wait til you read Eddie's site.
7. SpaBettie turned me onto these Bakers Edge pans. If you like extra edges, these are for you.
She loves hers. I don't own one. Yet.
8. The winner of the Coffee Giveaway is:
Lindsay @ Lindsay's List November 7, 2011 at 5:23 pm
"Following and just tweeted!"
Congrats, Lindsay!
9. Cork Knife Set "Worthy of the most epic tree house habitat, this craggy bark case holds a set of stainless steel cork-handled cooking knives."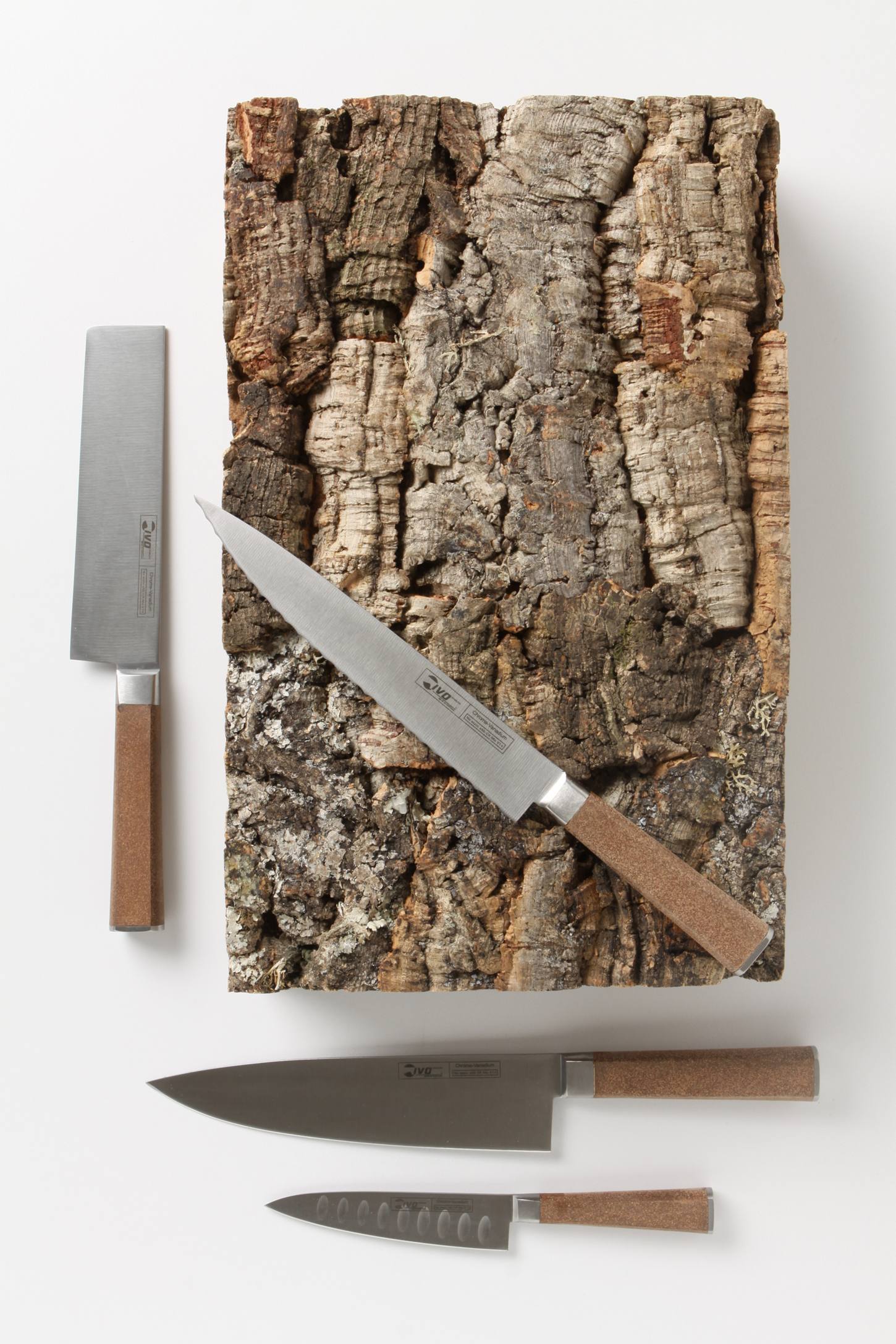 How cool! How expensive. But I bet they are really lightweight and they'd feel wonderful in my hands. The cork case they come in would make a stellar photography prop.

10. Dark Rum Oatmeal Raisin Cookie time
I hope you get your rum on soon.
Questions:
1. Have you seen any things lately that have you excited? Food, products, people, places, trips? What are your things?
2. Have you ever fermented anything? Seen anyone rummaging through your trash cans or your neighbor's cans? Do you like edge pieces?
Talk to me.
Have a great day!