I didn't do a Thursday Things this week and instead posted a few extra recipes. So the time is ripe for a few Weekend Things:
1. I love old wood and old things and old cast iron.
I bought this antique pine dough board on ebay a week or so before I left for Aruba and it arrived hours before I got on the plane. If only this board had a nickle for every knife mark it has and the stories it could tell.
I wonder what woman, or generations of women, have cut things on this board or rolled dough on it and what they've made It's probably seen it's share of butter, sugar, and I'm guessing more than a few pounds of dough have been rolled out on it.
I can't wait to take pictures on it.
2. I love my antique Chinese writing desk and the new board's surface is similar, but different enough.
I love the look of wood with certain food, like Homemade Thin Mints (no-bake, vegan). Then again, it wouldn't take a wood surface for me to enjoy these.
3. I met up with Brandy of Nutmeg Nanny this past week in Aruba. She was here attending a wedding and we coordinated a short 'n sweet little meetup. I had Skylar in tow so we didn't stay long but it was fun to connect with another food blogger and Instagrammer and person I "know" and meet up with live and in the flesh.
I've actually met up with other bloggers and friends on previous Aruba trips who were either here for a day or a week; crazy but true, and fun.
4. Silver Spoon Bottle Opener, $16 – great price for anything from Antrho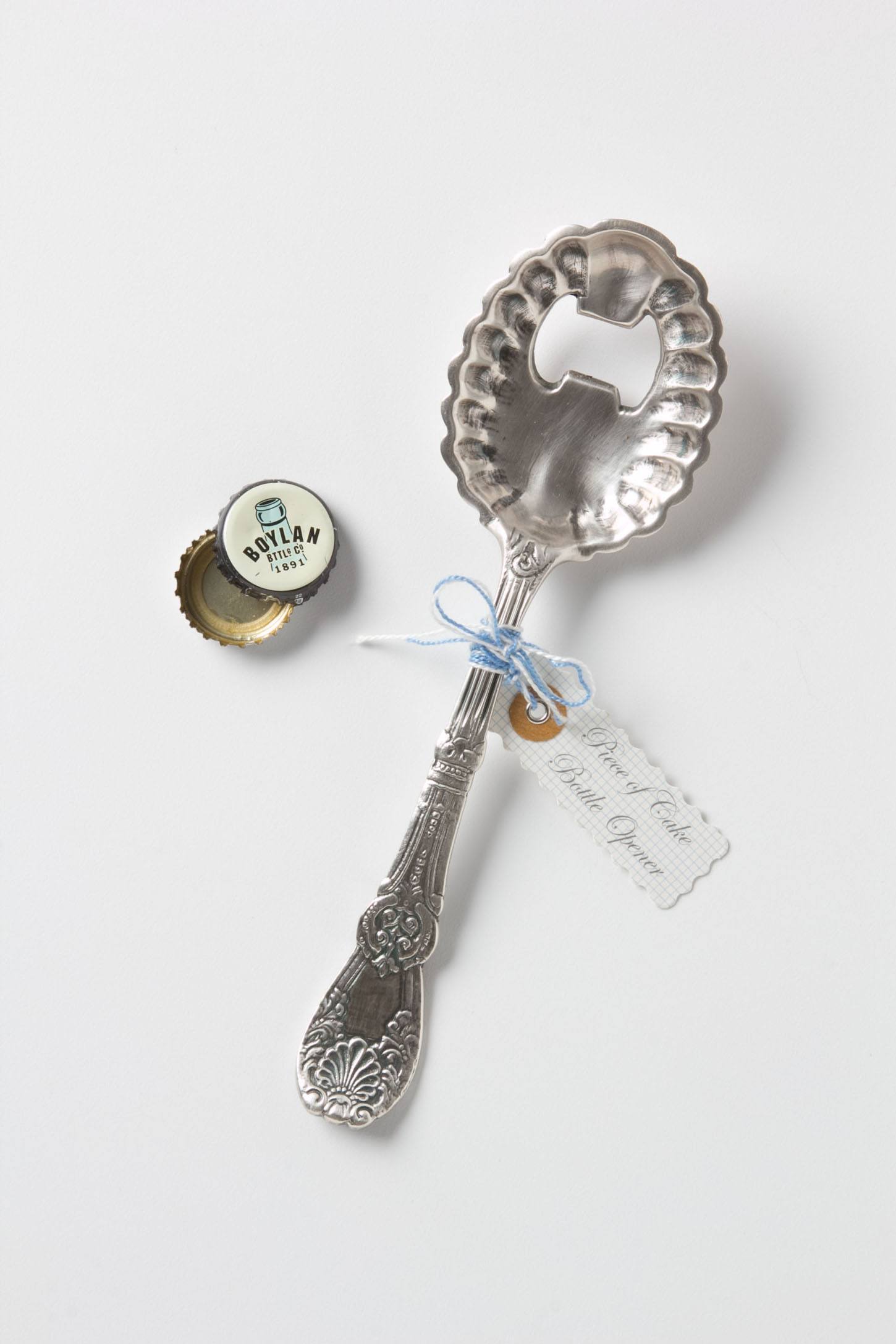 5. Thanks to The Kitchn for featuring my Baked Peach and Nectarine Donuts with White Chocolate on their Delicious Links
6. These Diner scene plates, $44
7. Scott ordered an iced coffee from a local coffee shop and asked Skylar to hold it while he searched for something in his briefcase. Ninety seconds later he looked up and it was half gone. She's 5 years old but can apparently chug iced coffee with the best of them. She's done this in the past, too. The apple clearly doesn't fall far from the tree.
I won't even order iced coffee from coffee shops since I can down a venti in 2.8 seconds, no joke.
8. Thanks for the Vegan a la Mode Cookbook Giveaway entries
9. Three-ingredient Chocolate Icebox Cheesecake
No-bake, 3 ingredients, chocolate, cheesecake – I think this needs to go on my weekend agenda
10. Stop the Sunburn with Strawberries
"…they hope to figure out whether just eating strawberries might boost your sun resistance, or if it could be smeared on the skin in some kind of lotion to act as an all-natural sunscreen…"
It seems the more science advances, the more that grandmotherly wisdom like eating foods from all the colors of the rainbow can do no harm.
Some of my favorite Rainbow Food-Colored Recipes are here
What are your Weekend Things?
If you've made anything, done, seen, or bought anything fabulous this week, feel free to link it up in the comments.
Do you shop on ebay?
I love ebay (and etsy, Craigslist, Amazon, and letting my fingers do the walking and the shopping in general). I need to be careful with ebay because I am sometimes tempted to increase my maximum bid far past what is probably a fair price for a particular item, just because I want it and the one-of-a-kind and there will never be another one like it mentality sets in. Until I realize that in a week or two, something equally as fabulous will likely crop up and to cool my jets a little bit.
Have a great weekend. We're off to play at the beach!